Productivity
I woke up ambitious this morning. I worked out. I henna'ed my hair. Started washing clothes and now I'm about to clean. Go ME!
I got my hair pressed and curled last week. It was kind of cute, but I felt grandma-ish. Here's a picture anyway (one that makes me look less church lady):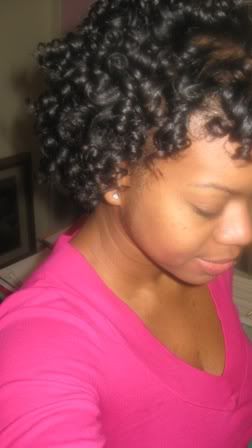 Classes started this week so I'm back at the teaching thing. I like my schedule and it leaves me open space to work on
Thatbigbehemothprojectthatismydissertation.
I won't lie, everytime I think about the fact that I'm finally writing this darn thing, I get giddy. I'm ready to get beyond this phase and start living. I've been feeling like I'm in a holding pattern for the past two years at least. I think I need a good, solid, restful vacation in a sunny, tropical climate or something.
So, of course the inauguration has happened and we are entering a new phase in this country. What a day. I know I won't agree with everything President Obama does or every decision he makes, but I do know that I am hopeful and that he is definitely a breath of fresh air from the past 8 years of hell. You wanna talk about torture?
I was going to go the big event, but chickened out at the news reports of the hardships with parking at train stations and the overwhelming cold and crowds. Thanks to the folks on the f-list who documented your experiences. I'm jealous, but at least you made me feel like I was there.
But my main feeling about the inauguration is that these two little girls make my womb tingle. lol! How precious they are!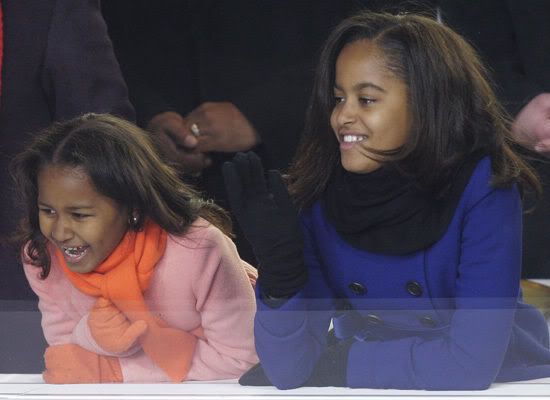 Comments {18}